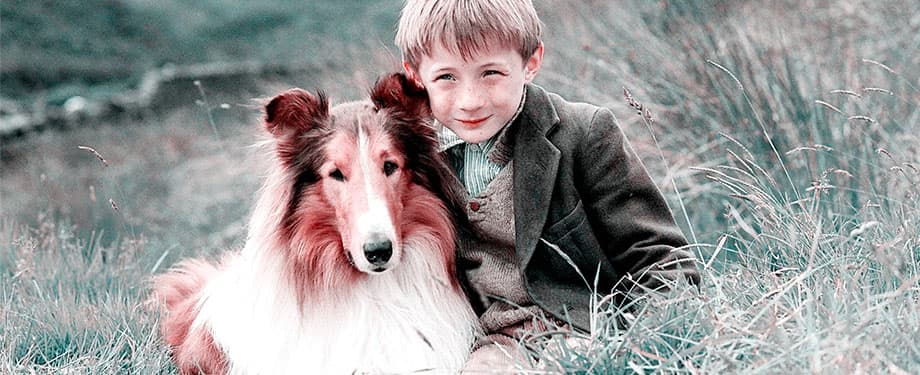 You don't see them on the red carpet, but there are no less amazing movie stars than their co-actors, albeit a bit furrier. There are many famous dog actors, but we've compiled a list of the 12 most famous dog icons we feel simply have to be featured.
The most famous dogs in movies
Pal, the Rough Collie as Lassie from "Lassie Come Home"
Pal, a male Rough Collie, is best known for his role as the iconic female Lassie from the movie "Lassie Come Home" (1943) and several other movies in the franchise. Even though his lineage can be traced to the nineteenth century. With his large eyes and white blaze on his forehead, he was not regarded as perfect and was sold to only as a pet-quality dog.
As a puppy, he was keen on barking and chasing motorbikes, so he was brought to Rudd Weatherwax, a Hollywood actor, and animal trainer. Sadly, or luckily in his case, he was only able to mend Pal's barking. His unhappy owner decided to offer Pal as payment of his debt to Weatherwax, who then gave Pal to a friend. When Weatherwax learned about the movie "Lassie Come Home", he sensed Pal could be great for it so he bought him back (for 10 USD).
Being a male, Pal was first rejected for the role of Lassie and was hired as a stunt dog. While performing a rough scene that the original actress was not able to finish, he completed it perfectly in one take and had impressed the director to tears. From then on, Pal took over the role of Lassie and became one of the most popular canine movie stars of the '40s and '50s. And he even did his own stunt work.
Lassie has appeared in every type of media since her debut. She is still going strong even after almost eight decades with a successful remake made in 2020, simply titled "Lassie". Pal lived to be 18 years old. After his passing, the role of Lassie was given only to male pups of his bloodline spanning over 10 generations.
In the original movie, Lassie is the Carraclough family's dog and has a beautiful bond with their son Joe. After hitting a financial rough patch, they were forced to sell Lassie to an admirer of hers, the Duke of Rudling. Lassie, loyal to a fault, escapes repeatedly, always returning to Joe. The Duke, upon getting her back again, carries Lassie to his distant home in Scotland. His granddaughter Priscilla discovers Lassie's unease and unhappiness and sets her free.
Lassie, by herself, takes a long voyage back to Yorkshire. On the way, she is met with a lot of trouble and kind-hearted people alike. In the end, her journey is successful and she is reunited with Joe, who has lost all hope of ever seeing her again.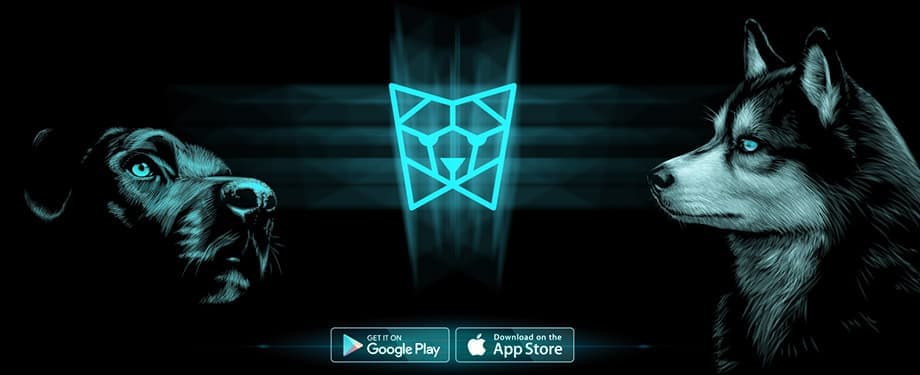 Terry, the Cairn Terrier as Toto from "The Wizard of Oz"
Terry was a female Cairn Terrier, mostly known for playing a male role as the famous Toto in the movie "The Wizard of Oz" (1939). Terry was a rescue dog and was luckily adopted by Carl Spitz, owner of a Hollywood dog training school. She went from an anxious insecure pooch to a smart and energetic dog that did her own stunts. After the movie was released, she was renamed as Toto. She was cast in many movies, but only credited as Toto in "The Wizard of Oz". Terry/Toto has a memorial at the Hollywood Forever cemetery.
In the movie, Toto lives on a farm in Kansas with Dorothy Gale (played by Judy Garland). After biting one of the neighbors, they sentence him to be euthanized. Before that can happen, he escapes back to Dorothy, who decides to save him by running away. When going back home, to ease her aunt's supposed broken heart, they are swooped up by a tornado. "Toto, I've a feeling we're not in Kansas anymore." is how the famous quote from the movie goes, and rightly so, as they have been taken to the land of Oz, where the real story we know truly begins. Toto is there every step of the journey, battling the evil-doers and in the end revealing the truth behind the Wizard.
Rin Tin Tin, the German Shepherd
A week-old Rin Tin Tin along with five of his siblings and their momma were saved by Corporal Lee Duncan, of the US Army Air Service during WWI. They were found in a small French village in a severely damaged kennel that housed the German Shepherd dogs for the Imperial German Army. Duncan regarded Rin Tin Tin and his sister Nanette as his good luck charms and bought them back with him to the US. Sadly, Nanette's story is not as happy as Rinty's as she passed away soon upon arrival.
Rin Tin Tin was groomed to win (agility) awards at dog shows, but the idea to become a movie star came when he was filmed by Duncan's acquaintance Charley Jones, the developer of a slow-motion camera while performing a 12 feet high jump.
His first big break came with a role in "The Man from Hell's River" (1922) featuring Wallace Beery. He starred in nearly 30 films and series, many written especially for him.
In his Memoriam, the legacy of Rin Tin Tin has been continued by multiple successors. In "The Adventures of Rin Tin Tin" (1954 – 1959) he was played by Rin Tin Tin IV and a dog named Flame Jr. In the series they showed his heroics as a part of a duo with an orphaned boy Rusty, raised in Fort Apache. Together they helped soldiers establish order in the American West.
He was an unofficial mascot for Warner Bros studio and is said to have saved the company from bankruptcy. In 1960, Rin Tin Tin has received a star on the Hollywood Walk of Fame.
Chris, the St. Bernard as Beethoven from "Beethoven"
Chris is only one of the St. Bernards that played the role of Beethoven in the movie "Beethoven" (1992), it's sequels, and spin-offs. For the movie, he had eight stunt doubles, understudies, and stand-ins, and there were sixteen puppies that portrayed him in different stages of growing up. None of the other movies in the franchise were as successful as the original, which was an instant box office hit.
As a puppy, Beethoven snuck into the Newtons house after successfully escaping its doggie-nappers. After careful deliberation, the family decided to keep him. They named him Beethoven as he loved to sing along when the kids played Beethoven's Fifth Symphony on the piano. Being the size that he is and quite clumsy at that, he got into quite a bit of trouble. Nonetheless, as a smart, caring, and loving dog, he helped the family in many ways.
After a set of unfortunate events and a run-in with the family vet, dr. Varnick, who wanted to use him as a test subject, he is regarded as dangerous and is to be euthanized. The family decides to save Beethoven in any way they can. While doing so, they unearth the vet's vicious plot and save more dogs from animal abuse.
Cujo, the St. Bernard from "Cujo"
Cujo was the name of a fictional canine character in the horror novel "Cujo" (1981) written by Stephen King. The book was made into a movie with the same name in 1983. In the movie, Cujo was played by four St. Bernards who were sadly uncredited and the names were lost in the space-time continuum. Interestingly so, Cujo was also played by several mechanical dogs and a human stuntman, Gary Morgan.
Cujo is a friendly St. Bernard and the Camber family's pet. While chasing a wild rabbit, he is sadly bitten on the nose and contracts rabies. While Donna Trenton and her son Tad visit their mechanic, Joe Camber, Cujo is slowly turning rabid and rather murderous. Donna and Tad get trapped in their car for days by Cujo and are at risk of dying from heatstroke or dehydration. That drives Donna to attempt several escapes, all turning rather dire. In the end, after several brawls, she is able to finally kill him and save her son.
Max, the Jack Russell Terrier as Milo from "The Mask"
Max was a Jack Russell Terrier best known for his role as Milo in "The Mask" (1994). He was chosen for the job as he appeared the most "perky and alive", as described by the director, Chuck Russell. Jim Carrey, his co-star, has even praised him for always hitting his mark, by being where he should be and doing what he was supposed to. Max is said to have been energetic and playful even in his "interviews" with the reporters.
Milo lives with Stanley Ipkiss, a timid bank clerk that simply can't handle confrontations. Ipkiss finds a mysterious mask that depicts Loki, the God of Mischief. Wearing the Mask turns the gentle and shy Stanley into a flamboyant, smooth-talking, suave, and a bit manic wild man. Milo is weary of the mask but stands by Stanley's side even if it's his rather over-the-top alter-ego. Loyal and smart, he helps Stanley even escape from prison.
The most iconic moment is when Milo fetches the mask and manages to put it on. We are then treated to a wild wacky little firecracker of a furball that just puts the cherry on the top.
Clyde, the Labrador Retriever as Marley from "Marley and me"
Although Clyde was the main adult Marley in the movie "Marley and me" (2008), there were 21 other Labrador Retrievers of all ages, playing Marley. The movie is based on a memoir named "Marley and Me" (2005) written by John Grogan about his late dog Marley. Grogan later wrote a series of Children's books showing the various adventures of Marley.
As many of the movies that star lovely canines, "Marley and me" is not for the faint of heart. Well, we at least suggest having a box of tissues on standby. Marley was adopted by John and Jenny Grogan and was named after singer Bob Marley. He was a very active, adventurous, and mischievous pup that even got kicked out of an obedience class. His antics might not be the best when you're trying to train him, but it was a good source material for John's newspaper column.
The family has its ups and downs. At one point they temporarily give Marley away as the stress of it all became too much, but it's soon seen that they simply can't be without him. They move to a bigger place and Marley gets to live a happy life with them on a farm in rural Pennsylvania.
Spike, the Mastador as Old Yeller in "Old Yeller"
Spike was a yellow Mastador (a mix between a Mastiff and a Labrador Retriever) who acted in several movies. He was best known for his role as Old Yeller in the Disney movie "Old Yeller" (1957). The movie was based on a children's novel "Old Yeller" (1956) written by Fred Gipson. Spike was a rescue dog and was adopted by trainer Frank Weatherwax (who also trained Pal, better known as Lassie). We recommend having a box of tissues at hand for this one too.
Old Yeller, named for the yellow color of its fur and human-like barking, was a stray, taken in by the Coats family. Jim, the father, is away on cattle collecting and the rest of the family has to meanwhile fend for themselves. Although Old Yeller likes to steal food, he shows to be a very important part of the family. A brave and loyal as he is, he protects them and the other animals in their care on several occasions.
Sadly, when protecting them from a wolf, he contracts rabies and has to be euthanized. The family is traumatized, especially the young Travis with whom they shared the strongest bond. When the father comes back and is told all about Old Yeller, he comforts Travis and encourages him to accept the puppy that Old Yeller sired. Reluctantly, Travis does so when seeing the pup stealing food same as his pop did. He names him "Young Yeller".
The movie was selected into the National Film Registry in 2019 as it was deemed culturally and historically important.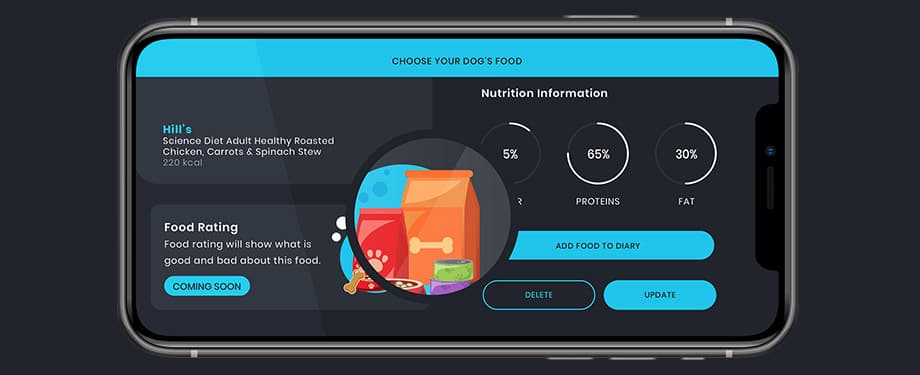 The most famous dogs in TV series
Soccer, the Jack Russell Terrier as Wishbone from "Wishbone"
Soccer (named after a soccer ball) was a well-known television commercial's canine actor. He is best known for his role as the talking dog Wishbone in the children's series "Wishbone" (1995 -1998). He lived with his trainer on the Plano ranch in Texas, where the series was filmed. The show won several awards, including four Daytime Emmys and a Peabody Award, and has inspired several book series.
Wishbone lived with his owner Joe Talbot in fictional Oakdale, Texas. His imagination knows no bounds, as he consciously daydreams and imagines himself as the main character in stories from classic literature. Often, he depicts a parallel between the story and the issues he and his human friends face.
He sure had a good way of teaching us about classic literature and perhaps we have not yet seen the last of him. In 2020 it was announced that a film adaptation of the series is being developed by Universal Pictures and Mattel.
Happy, the Terrier Mix as Happy from "Seventh Heaven"
Happy was a mixed terrier best known for her role as Happy in the series "Seventh Heaven" (1996 – 2007). She was a rescue dog and was adopted by animal trainer Shawn Webber. Happy played in almost all episodes in the series.
The series shows the colorful life of the Camden family. Eric, the father and the minister in the local church deals with his family as well as the drama and troubles of his parishioners. But no family is complete without an animal companion. Although the Camden family already has seven children to dot on (counting the two latecomers), Happy is a lovely addition to it when she shows up on their doorstep. She becomes a big part of their daily lives and makes the show even more intriguing.
Beejay, the German Shepherd as Rex from "Inspector Rex"
Perhaps more widely known around Europe, Rex is a famous police dog from the Austrian-Italian TV series "Inspector Rex" (1994 – 2004) and it's Italian spin-off with the same name (2008 – 2015). During filming Rex was played by several canine actors. The first one (up to 2000) was Santo vom Haus Zieglmayer (nicknamed Beejay). He was then replaced by Rett Butler, in 2008 by Henry, and between 2012 – 2013 by Nicky.
Rex is an exceptionally intelligent and observant trained police dog with a lot of tricks up his fur (like unlatching doors, pushing things, pointing to drugs, corpses, any weird stuff really). He is no stranger to technology, as they often wire him and use GPS to track him when stalking suspects. When he was pup-napped, he managed to escape and befriend a boy with whom they solved his first case.
During his career, he had several partners and solved numerous cases. He was especially attached to Richard Moser who died in the line of duty. Rex is shown as an invaluable part of the police force. The series also took care of the comedic interlude, especially showing his love for ham sandwiches and a special skill on how to steal them from his coworkers.
Honorable mentions
Cesar Dog, the West Highland White Terrier
Although not a movie or a TV series star, Cesar is an icon on his own. West Highland White Terriers became the mascot of the Cesar brand of dog food and became instant stars after their infamous commercial "Nightshift" was aired in 2014.
In "Nightshift" a security guard and a white ball of fluff, later nicknamed Cesar Dog, were playing around and enjoying a meal during their night shift. A light-hearted 30-second commercial made the West Highland White Terriers famous. They are their official mascots ever since.
One Hundred and One Dalmatians
We can't have a famous dogs list without the notorious spotted furballs from the "One Hundred and One Dalmatians" Disney franchise based on the novel "The Hundred and One Dalmatians" (1956) by Dodie Smith.
Pongo and Perdita, the Dalmatian parents to the kidnapped litter, set out to save their 15 children from Cruella de Vil. While saving their own, they also free 84 other puppies, making it a full set of 101.
The 101 Dalmatians were first portrayed in an animated series in 1961, followed by a live-action adaptation in 1996 and it's sequel "102 Dalmatians" in 2000. A spin-off/prequel "Cruella" starring Emma Stone is said to be released in May 2021. The prequel will be focused on Cruella and is expected to have a bit of a twist to the story.
Did we miss anyone? Who is your favorite dog actor of all times?